Career
Every Day I'm Hustlin': The rise of the gig economy

From high-rate professionals to those willing to work for $5 a pop, the American workforce is increasingly a growing patchwork population called "the creative class," "the freelance nation," or, more commonly, the "gig economy."
brass|SHOW - Videos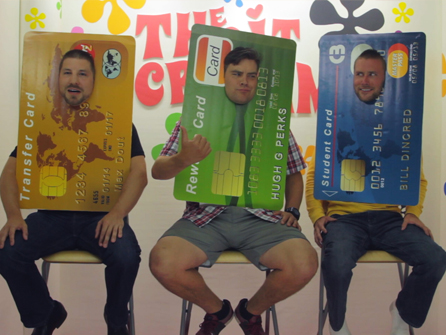 The Credit Game
Three eligible credit cards compete on the Credit Game to win the heart of Sarah, who's looking for the right credit card for her.
Starting a family is a big deal. Should you go for it or hold your horses? http://t.co/rwjH0e6BOr #StartingAFamily #Waiting 4 days ago
Grocery stores fooling you? Find out why you buy what you buy. http://t.co/IJtSPvMTDq #ConsumerPsychology 5 days ago
Send us your questions for tax experts! It could end up in the February issue of our magazine. What do YOU want know about taxes? 5 days ago
Before grocery stores, you'd have to visit a butcher, green grocer, baker, dry grocer, and get a visit… http://t.co/Q2rGzHW2tj 5 days ago
Live the dream: Check out these financial tips for a great road trip. http://t.co/vTGw4F5KX0... #RoadTrip #LiveTheDream 6 days ago
@mmarkuz Interesting article! But we can't take credit for @brassclo's awesome writing. 6 days ago
Send us your questions for tax experts. We'll ask them in an upcoming issue of the magazine. 7 days ago
RT @NixLending: #FF @VoyaFA, @DebtRoundUp, @brass 9 days ago
Follow on Twitter
Want to know about this?
Here we like to offer some great additional options that people can look into at their leisure. Any additional text that you wish to provide.
Heading for the urls
Call Us @ 123.456.7890